SOUNDBOKS vs Teufel
article.subHeader SOUNDBOKS - Not the speaker itself, but the people behind it.
We are not arrogant enough to think that ours is the only bad-ass speaker out there - because it's not. So over the next few weeks, we will be breaking down the technical differences between different makes and models to give you a better idea of how the SOUNDBOKS compares to some of its biggest competitors. 
We're going to kick it off by having a look at how the Teufel Rockster and the Teufel Rockster Air compare to the
New SOUNDBOKS
. Spoiler alert - the Teufel Rockster wins the battle when it comes to loudness and the SOUNDBOKS wins when it comes to sound, but there are a lot more factors to consider before making your final decision. Battery power, portability, weather resistance, and a variety of tech specs play a role in crowning the real winner of this epic battle. 
For those of you who want a quick overview, the following video will break down the basics and give you an idea of what's what. 
For those of you who want to dive deep into all of the gory details - keep reading. 
The Tech Specs
Let's start with a quick rundown of the most important tech specs comparing the three speakers:
All
Teufel
information
has
been
sourced
from
gb.teufelaudio.com
Let's dive a little deeper, to see what the real differences are between these two: 
The New SOUNDBOKS vs Teufel Rockster
Sound
Let's start this all off by having a look at how the sound compares between the two speakers. Both are known to be two of the loudest Bluetooth speakers on the market. The New SOUNDBOKS has a clean, crisp sound with no distortion - even at max volume. The Teufel Rockster on the other hand has noticeable distortion before it even comes close to hitting max volume, and the sound is much more muffled. So right off the bat we would have to say that when it comes to sound, the New SOUNDBOKS is the winner.
While you can tweak the sound on the Rockster's built-in mixer - unless you really know what you are doing and are ready to put in some real effort for every song, it's not going to be very helpful. The three sound profiles that are pre-programmed on the SOUNDBOKS App are designed to help you find the perfect, clear sound no matter what you are listening to. With the latest app updated you can now also create custom EQ modes as well as enhanced performance modes for microphones, keyboards, guitars and other instruments. Everything you need in one place - easy to handle. 
Volume
If you look exclusively at volume, bass, and range, the Rockster wins the race - hands down. It is louder and more powerful than the New SOUNDBOKS starting somewhere at around 50% of max volume. Whether you are straight in front of the speaker, off to one side, or behind it - because of the increased power, the Rockster is undoubtedly the louder of the two speakers. Both of which are, when it comes down to it, extremely loud. 
Much of this can be accredited to its size - Teufel has a lot more space within the speaker to create a deeper and more powerful bass. It is equipped with a 15" woofer compared to the SOUNDBOKS which has two 10" woofers. A 15" woofer moves a lot more air and will have a bigger resonance than a 10", which in turn contributes to the overall "loudness". If the SOUNDBOKS was the same size and weight as the Teufel, it would most likely be equally loud and equally powerful. 
"We are limited in the size of the cabinet (to keep the weight down), which in turn affects the battery power, and there will always be a trade-off between bass and sound quality."
- Mehrzad, DSP & Acoustics Specialist at SOUNDBOKS
Portability
Weighing in at 31,5 kg the Teufel Rockster is definitely the less portable of the two. The wheels are helpful for shorter transportation, but this is not a speaker that you just pick up and take with you wherever you go - especially not on a whim.
The New SOUNDBOKS, weighing in at 15,4 kg, is designed to be "brought along". The sturdy handles on each side of the box make it easy to carry alone or with the help of a buddy for longer stretches. And if you get your hands on the ergonomic SOUNDBOKS backpack, it's easier than ever to just strap the speaker on your back and head out into the world.
Connectivity
The Teufel Rockster is equipped with two Bluetooth 4.0 inputs with aptX® codec - a technology that compresses and decompresses audio as it travels from a source to a wireless device, ensuring that you get the most out of your audio.
Having two Bluetooth connections means that two devices can connect to the speaker at the same time - might be awesome, might also lead to a night of undesired mismatched DJ battles. There is no way to wirelessly connect one Rockster to another, but a standard XLR cable will do the trick. 
The New SOUNDBOKS is equipped with one Bluetooth 5.0 input and the brand new TeamUp function which uses SKAA technology to connect several SOUNDBOKS wirelessly to each other. You can connect up to 5 SOUNDBOKS at close range to create a powerful stereo surround sound - which is perfect for larger events and concerts. 
Battery
Battery life might just be where these two speakers vary the most. While the Teufel Rockster boasts 20 hours of battery life at mid-volume, tests have proven that it only lasts for a maximum of 20 minutes at full volume. The battery life can be extended by connecting it to a 12V car battery or a 230V power supply. The SOUNDBOKS on the other hand offers 40 hours of play at mid-volume and at least 5 hours at max. That's a pretty massive difference.
Both speakers have swappable batteries - an extra Teufel battery will set you back 60€, while an extra SOUNDBOKS Batteryboks comes in at 100€. The massive difference here is that the Batteryboks is lightweight and easy to throw in a backpack, whereas the Teufel battery is the size of a car battery and equally heavy.
Another huge differentiation is that an extra Teufel battery will only give your Rockster 20 more minutes of play at max volume, compared to 5 hours for your SOUNDBOKS. A Batteryboks has a full charge cycle of 3,5 hours compared to the Teufel battery which takes 6 hours to fully load. So not only will you get plenty more hours of play out of your SOUNDBOKS battery, it will take only half as long to fully recharge. There is no denying that the New SOUNDBOKS takes the prize when it comes to battery life. 
Input Panel
Both speakers offer a good variety of input and output options - allowing you to connect a variety of instruments and DJ mixers. The Rockster has an extra 6.3 mm stereo output and an AUX input, giving you more variety and options for compatible cables. The New SOUNDBOKS is streamlined to give you only the highest quality jacks for ultimate sound quality. No massive pro or con either way - more of just a general preference of the buyer.
Controls
The Teufel Rockster is equipped with an integrated 2-channel DJ mixer with 3-band tone control, crossfader, preview, and source selection for each channel. The SOUNDBOKS comes with an app that has a built-in control of multipurpose inputs (adjusted for microphones and DJ mixers), three specifically designed sound profiles that offer either more bass, more clarity, or longer battery life, and it lets you control the master volume and the gains remotely. The app is constantly being updated and new features are added to further improve the functionality. You can read all about the latest updates
here
. 
If you like playing around with physical volume controls and having a go at basic DJing, then the Teufel is definitely the speaker for you. If you're happy having the experts (aka SOUNDBOKS) set everything up for you and all you have to do is jump between settings and adjust the volume as needed - then the New SOUNDBOKS is the way to go. Again - this is more of a preference than a super-strong selling point for one or the other. 
Overall
If you are on the lookout for the loudest "portable" Bluetooth speaker on the market, then you will be super happy with the Teufel Rockster - a high-quality speaker well worthy of its prominent position in the marketplace.
But due to its sizable weight, it's minimal battery power, and less than optimal outdoor protection, for us, it does not qualify as a truly portable Bluetooth speaker. It's not the speaker that you just pick up on a whim and head out for a workout, a bike ride, or an impromptu dance party in the park. It's the classic party speaker that you have at home and move to a fixed location, at a set time and date when you don't want your door to be beaten down by angry neighbors. 
If however, you are looking for a Bluetooth speaker that is not only loud but has excellent battery life, clear, undistorted sound, unparalleled portability, and portable controls then the New SOUNDBOKS will be your best friend. It's the perfect speaker to take with you wherever you go - and it won't let you down. Not even on the coldest, rainiest and muddiest of festival days. 
But these aren't the only two speakers on the market - far from. For one, the Rockster has a younger sibling - the Rockster Air. So while we are at it, we thought we might as well have a look at how that compares to the New SOUNDBOKS.
The New SOUNDBOKS vs Teufel Rockster Air
Sound
For its size, the Teufel Rockster Air is a powerful speaker with clean sound and little dispersion. But it doesn't really fit into the classic "Hifi" speaker category - the middle tones are a bit weak, as are the lower highs. Potentially a result of the tweeter horn, which is needed to create stable sound but it can't quite keep up with the classic Hifi highs.
In comparison, the SOUNDBOKS offers crisp, clear sound with no dispersion and custom clarity from the specially designed sound profiles. The immersive sound gives listeners a chance to experience every frequency. 
Volume
Just like the New SOUNDBOKS has to admit defeat to the Teufel Rockster when it comes to volume, the Rockster Air has to admit defeat to the New SOUNDBOKS. Again - it's mainly a matter of size. If the two speakers were of equal size, it's probable that they would be equally loud. 
Portability
Thanks to their low weight both of the speakers are super portable both weighing in at around 15 kilos. The Rockster Air comes with an over the shoulder strap making it easy to transport. The New SOUNDBOKS has two sturdy handles, one on each side, and for longer schleps, it's recommended to use the specially designed SOUNDBOKS backpack.
Both speakers are equipped with reinforced edges to protect them from mindless injury. These speakers are clearly designed to go wherever you go - parties, workouts, rallies, picnics - you name it!
Battery
The Rockster Air is equipped with an AGM battery that boasts extremely long durability alongside maintenance-free operation which translates to up to 30 hours of play at mid-volume. That's notably closer to the New SOUNDBOKS 40 hours than the Rockster. Although there is no information on how long the Rockster Air lasts at full volume, it seems to perform notably better than its older sibling. It is yet to be confirmed that it can keep up with the 5 hours the SOUNDBOKS offers at 11. 
Controls
The Rockster Air comes with a built-in 4-channel mixer - meaning you can mix up to four sources to create your perfect party sound. The equalizer for high-tones and bass is designed to let you customize your sound depending on what you are listening to and how you want it to sound.
For the New SOUNDBOKS, all of this is bundled together into one place - the SOUNDBOKS App. Here you can choose between three different preset EQ sound modes (power, bass +, indoor), adjust the volume and the gains, and control the multipurpose inputs for instruments, microphones, and DJ mixers. It really just comes down to your preference - would you rather have the physical nobs to turn or are you happy with doing so digitally? 
"The app basically works as a super smooth, super simple remote control for your SOUNDBOKS"
- David Bjerremose, App Developer
Durability
One of the SOUNDBOKS biggest selling points is it's durability - something that has been of big importance in all 3 models. The New SOUNDBOKS is built to handle rain, snow, sand, and spilled drinks on the surface and its internal and external components can handle temperatures from -10 to +40 °C (+14 to +104 °F). Meaning there is little you can throw at your SOUNDBOKS (not literally) that it cannot handle.  
In comparison, Teufel says that the base of the Rockster Air is water-resistant and claims that spilled drinks and damp grass "won't spoil the fun". However, the user manual clearly states that you should protect your speaker from "dripping or splashing water" and it urges users to keep their speaker out of direct sunlight. The user manual also states that if the speaker is moved from a cold to a warm environment, the speaker needs to "rest" for 2 hours before being turned on because of potentially harmful condensation inside the speaker. 
Overall
Once again, we are looking at a tough comparison - the speakers are not of equal size or power which makes it difficult to crown a winner. However, The Teufel Rockster Air is more similar to the New SOUNDBOKS than it's older sibling, because it seems to have been built with a similar purpose in mind - a portable Bluetooth performance party speaker. 
Is it as loud and powerful as the New SOUNDBOKS? No. Is it as sturdy and durable as the New SOUNDBOKS? No. Does it have the same battery power as the New SOUNDBOKS? No. Does it still compete as one of the best Bluetooth speakers on the market? ABSOLUTELY. 
In the end, the final decision almost always comes down to preference. But we hope that this article has given you some facts and figures to back that preference up with and ideally it can help you make an informed decision.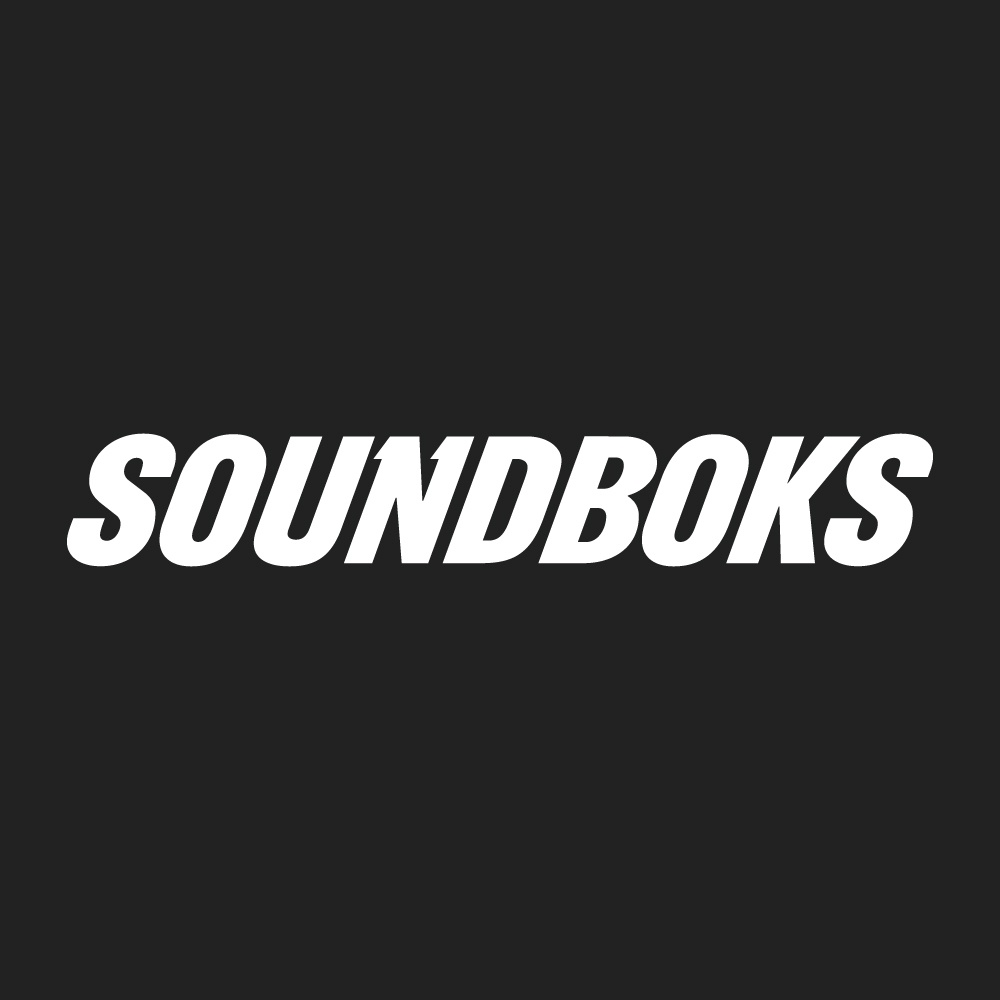 article.authorProfile.title
SOUNDBOKS is the world's first and only Bluetooth Performance Speaker. Beautifully loud, wirelessly pairable, amazingly durable, surprisingly lightweight and the only wireless speaker with a swappable battery.
article.relatedPosts.title.morePostsIn
global.productCategory.title