John Vincent aka. JVC
John Vincent is a DJ and producer from Denmark and part of the Dose Sampu crew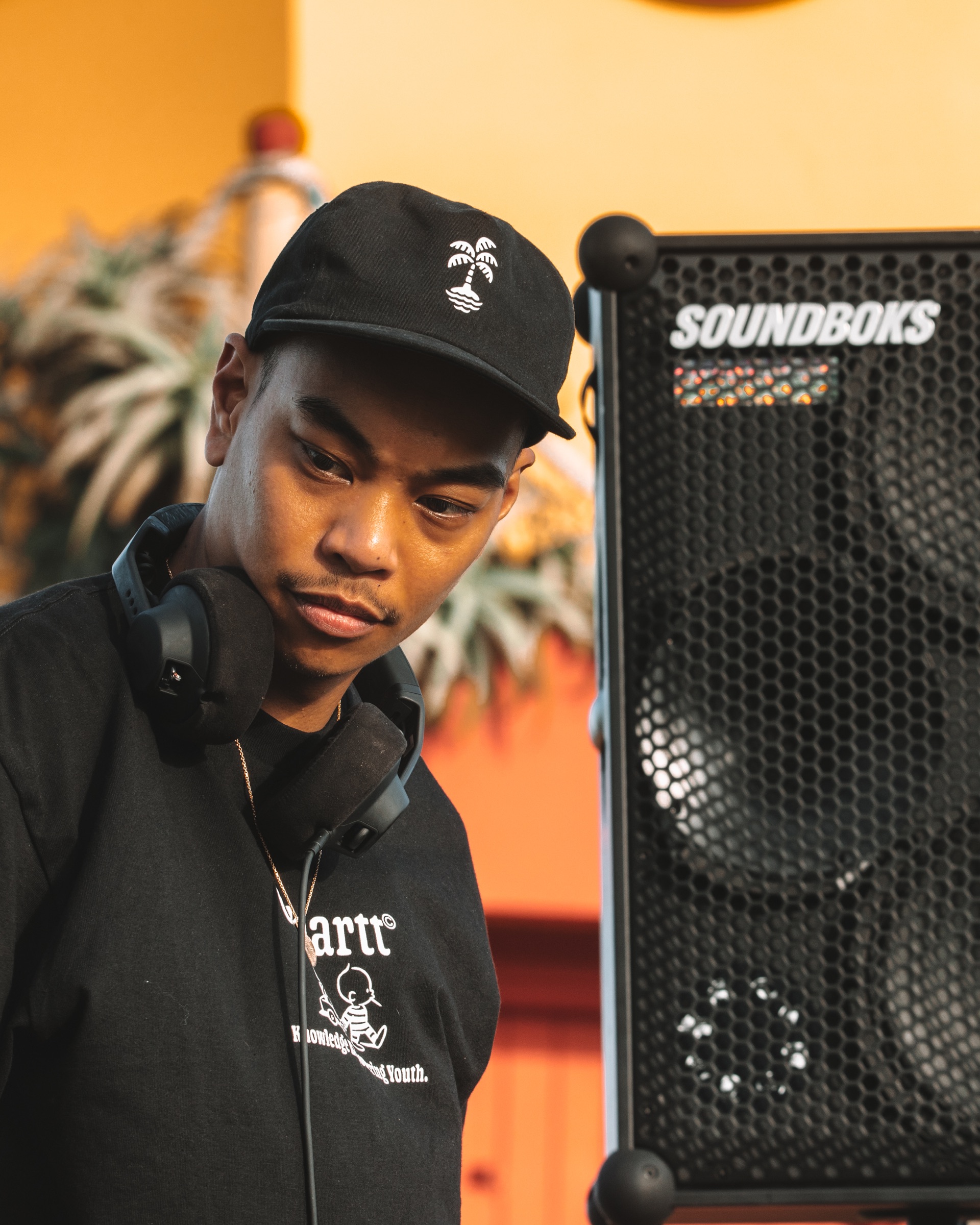 What or who is your biggest inspiration?
When I get inspired it mostly and simply comes from what's and who's around me, what I see and where we're at, at the time. Which is where the love for travelling goes very well in hand for us and why we always make an extra effort to do it much as we can. That's what DJ'ing and making music is about to me, digging and sharing the sounds, everywhere you can. I used to hog tracks for myself when I thought I found something special, but that shouldn't be the way to do it - share the vibes!
People that inspired and influenced me through the years, music and beyond, are a wide range of people like Pharrell and Chad Hugo, Dre, Darkchild, Kanye, Timbo and Missy, Dilla, Q-Tip, the whole Soulquarian crew, Premier, JD, Mark Ronson, Trackmasters and the list goes on... When I think of people that I admirer sounds from right now, I would say Juls, Higo, Kal Banx, Kenny Beats to name a few.
What are your biggest or proudest achievements?
As a crew (and individually too), it's always a dope feeling when learning or doing something new we haven't tried before, but one of the things I think about is when we traveled to Nairobi to shoot a video for a track I produced for Ms. Katana, who was based there at the time. And at the time I've only tried shooting and editing a couple visuals, so from brainstorming and creating a treatment in the studio in Copenhagen, to already a couple of weeks later going there and shooting it ourselves, was really dope.
Another memorable moment is when I got the honor of opening up for Lauryn Hill in Forum Copenhagen, and after my set got asked to DJ again after the show at their backstage - which ended being for her, the band, crew and a handful of some of her Danish fans.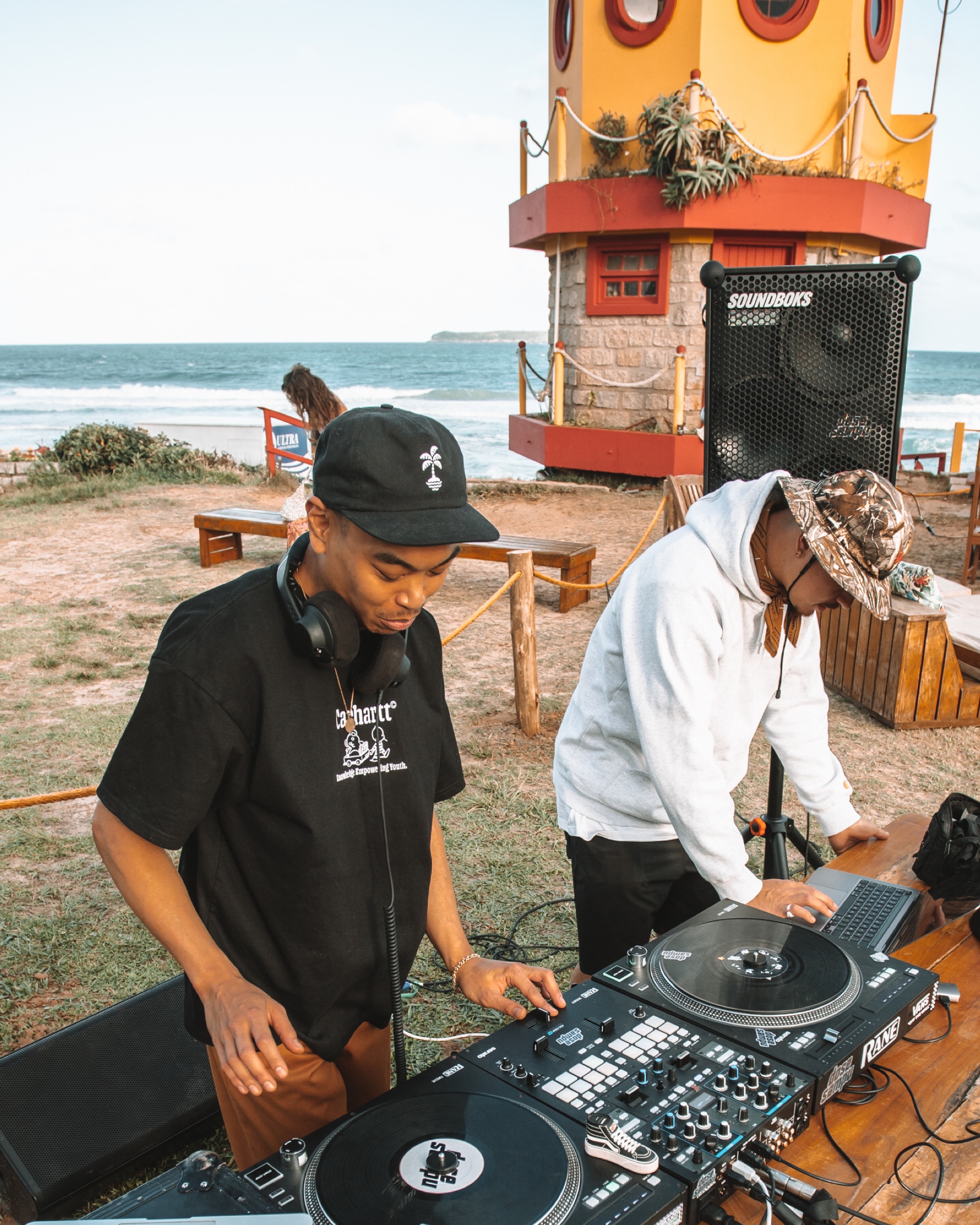 What is the noise you are trying to break through and what are you working on now?
At the moment I'm finishing my first EP with my own productions, featuring some dope international artists on the vocals, that I'm also blessed to call my friends. I'm very excited for this release!
What is unique about your music taste?
I've been listening to a lot of different types of music growing up, but the most dominant genre would always be Hiphop and RnB. Growing up with a big family around me pretty much all the time definitely helped a lot when it came to shaping taste. Taste in music, fashion, movies, sense of humor, etc and whatever it may be, and my older cousins would always show or play me the latest stuff. It also shaped my music taste spending my teen years breakdancing, getting an understanding of rhythm and dynamics. And I would like to believe that it shows when I'm producing, DJ'ing or creating something. I like to bring people with good vibes in, enjoy good music together and have a good time!
I love discovering new music, but I tend to favourize songs that aren't necessarily new and I feel it changes all the time haha.
This one is from 2020, but I really love the vibe of Wizkid & Damian's "Blessed". The composition of the music, the nice mix and the way they lay their verses so effortlessly, make me feel good. And the BV's they did their part too, sheeze... At the moment while answering this question, I'm actually listening to "Headshots" by Isaiah Rashad.
Favorite song of all time:
This is a tough one (especially for DJ's) and again I can't seem to decide on just one!
Records I love re-listening to over and over again would be albums like "The Black Album" by Jay-Z (favorite track on the album: "Allure"), "In Search Of" by N*E*R*D (favorite track: "Run To The Sun"), "Take The Box (The Headquarters Mix)" by Amy Winehouse. The "Baduizm" album from start to finish. "Voodoo" & "Brown Sugar" album too. "Midnight Marauders" too. Every track on the "Hell hath No Fury" album by Clipse (favorite track: "Nightmares" ft. Bilal).
I gotta admit it would have to be old school/90's pop and RnB ballads haha!